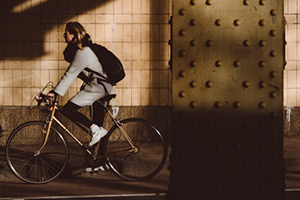 Scenic bike routes that pass popular attractions, the Dutch countryside, and over typical canals and waterways of Amsterdam.
Explore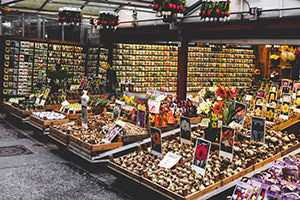 Open-air markets throughout Amsterdam, including Westerstraat Market, Bloemenmarkt, Dappermarkt, Nieuwmarkt, Waterlooplein Flea Market, and more.
Read More
Biking Amsterdam
The bustling canals of Amsterdam, the picturesque Dutch countryside, and scenic attractions, like windmills and castles, are just some of the things you can experience biking in Amsterdam. With over 800,000 bikes in the city, more bikes than people, and hundreds of kilometres of bike lanes, Amsterdam is meant for cycling and bikes are the ideal way to tour the city.
The biking routes on Biking Amsterdam attempt to follow the 'scenic' route, often passing popular attractions or beautiful areas that are just beyond the city centre limits.. View a list of some of the biking routes to explore or see a map of the Amsterdam area that shows where to explore in North Holland.